03-30-19, 8:00 pm, The Dixie Swim Club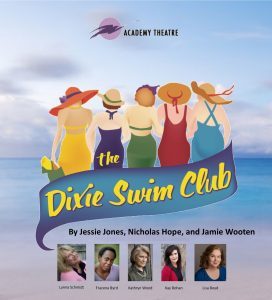 04-18-19   ​ Jazz on the Lawn    6:00-8:00 pm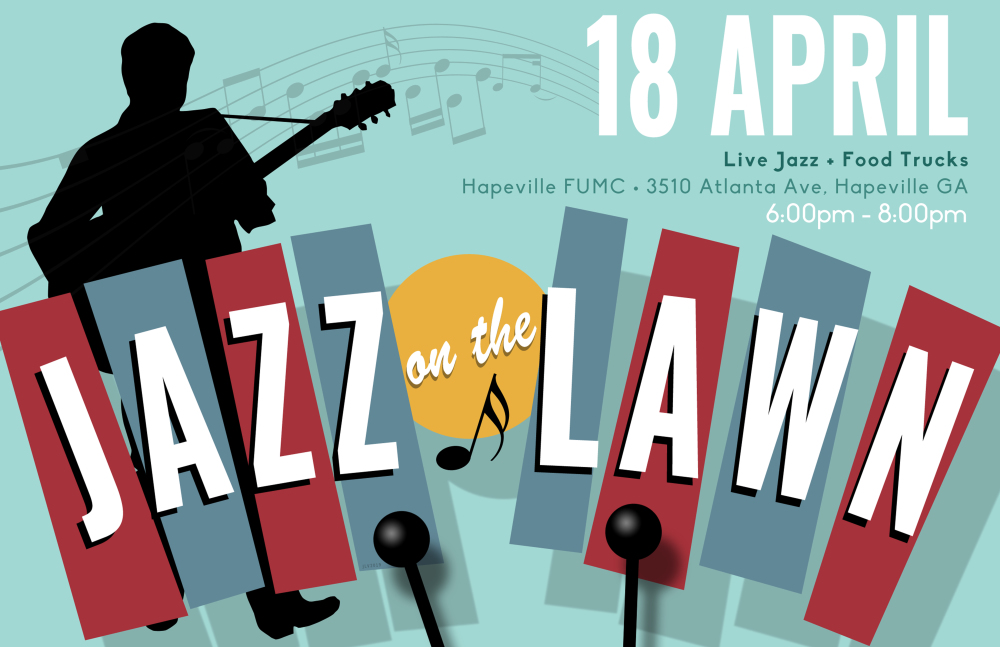 04-21-19 Easter Sunrise Service, 7:00 am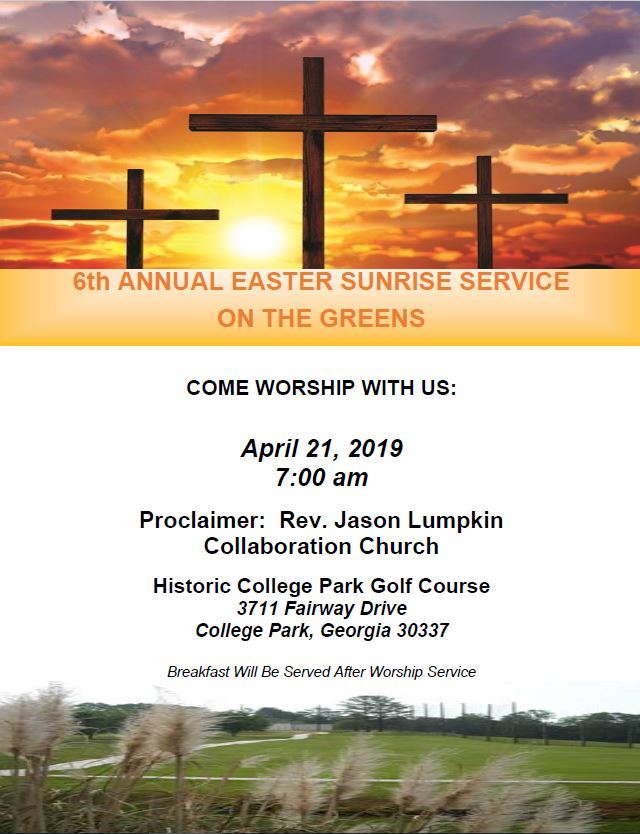 Join HFUMC and 16 other local churches as we gather at 7:00 for a Sunrise Easter Worship Experience. 
The Location is the Historic College Park  Golf Course:
3711 Fairway Drive, College Park, GA 30337.  Breakfast will be served afterward.
04-21-19 Easter Jeans & Jazz Worship Experience, 10:00 am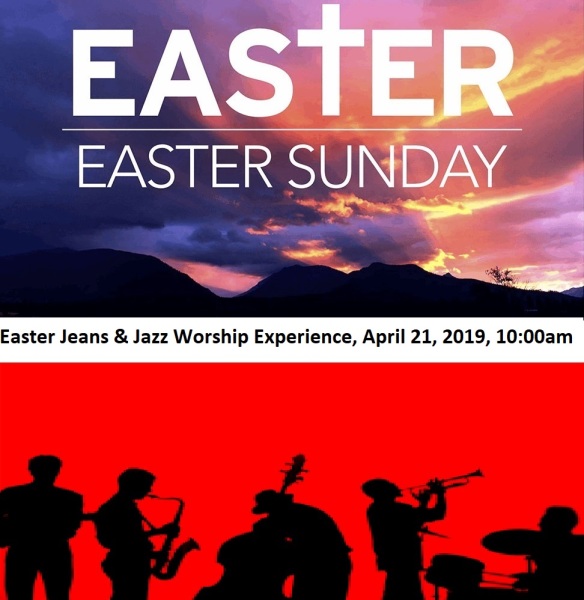 04-27-19 Dinner for 8

Enjoy dinner with community members in the home of a local resident. Contact the Church office if you would like to attend this Dinner for 8 or a future one. We are also looking for people to host a dinner for 8 in their home.